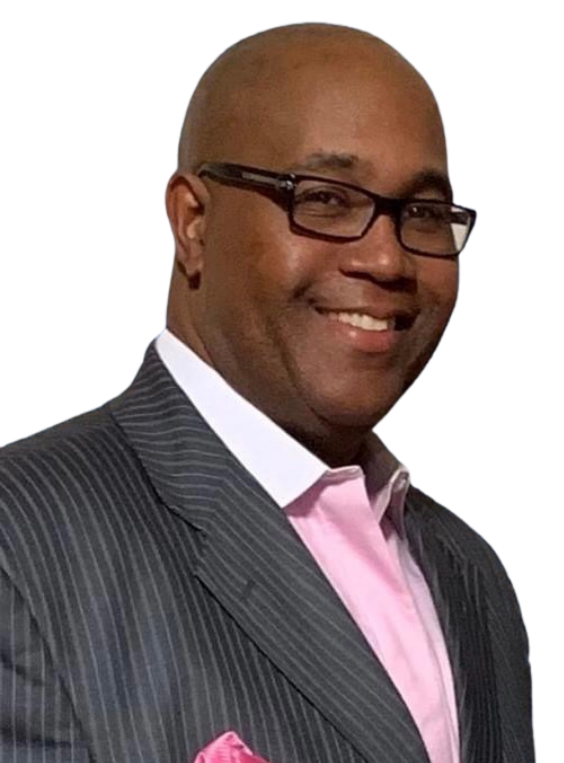 Dr. Joseph Bryant, Jr. Founder & President, PROSPEAK
JBM ENTERPRISES is a portfolio of businesses built and cultivated by Dr. Joseph Bryant, Jr., nationally renowned Visionary, Executive, Life Coach, Strategist and Motivational Speaker.
To schedule a consultation or to book Dr. Joseph Bryant, Jr. for your next event click the link below and we will get back to you.
Check out what Deon Strothers, Matt Gutierrez and Douglas Hollie have to say
Dr. Joseph Bryant, Jr. is a nationally renowned Visionary, Strategist, Executive, Consultant, Author, Speaker, and Spiritual Advisor. 
Since 1999, Dr. Bryant has served as a trusted advisor, consultant, business developer and  vision builder for professional sports organizations, athletes, and their families. Known to  many in the athletic world as "The Players Pastor", Dr. Bryant offers a myriad of  confidential services in Career Transition, Business Development and Life Management for  athletes by developing a GAME PLAN for success for Winning in Sports & Winning in Life.  He is the founder of PROSPEAK Sports Management and Speaker Bureau, whose mission  is to help athletes FIND AND FULFILL their purpose on and off the field. This network of  current and former athletes is committed to influencing the lives of others, while assisting  sports professionals, sports organizations, and sports ministry groups in maximizing their  platform for the greater good.  
Dr. Bryant is the National Sports Director for Rev. Jesse Jackson and the Rainbow PUSH  Coalition, serving as a liaison and partnership coordinator with the NFL, NBA, NCAA, and  Major League Baseball. He is also Executive Director of the PUSHTECH Silicon Valley  Diversity Project, assisting in the development of collaborations with the tech industry and  providing access to opportunities within the digital space. Dr. Bryant helped create the  SPORTSTECH & FAITHTECH programs within the PUSHTECH platform as specific  initiatives to help bridge the digital divide. In 2016, Dr. Bryant was featured in USA Today  as a pioneer in leading churches in the development of Faith and Technology Programs  through collaborations with multiple Silicon Valley Companies. In 2018, he was named as  one of the Top 10 Champions of Diversity by Global Diversity Magazine for his influence  and impact in the Sports Industry, Faith Community and Youth Empowerment through  Technology. 
Called to the pastorate of the Calvary Hill Community Church at the age of 26, Dr. Bryant  transformed an aging, traditional congregation into a thriving, contemporary, multi generation hub of community inspiration and spiritual power that has had an incredible  impact. Dr. Bryant also serves as President and Chief Executive Officer of Calvary Hill  Social Services, overseeing corporate partnerships, civic collaborations and community  programs in education, job training, food security and family services. Dr. Bryant is also  the Executive Director of The K.I.N.G. Movement, a National Men's organization founded  by NBA Analyst Chris Broussard, to empower men to fulfill their God-given potential in  every realm of life.  
Dr. Bryant is a graduate of the University of California, Santa Cruz, with a Bachelor's  Degree (B.A.) in Sociology, holds a Multiple Subject Teaching Credential from Patten  Christian College, a Masters of Theological Studies (M.A.T.S.) from Golden Gate Seminary,  and a Doctor of Ministry Degree (D. Min) from St. Thomas Christian University. He is the  author of two books; It's Work, But It's Worth It, on marriage, and Family Matters:  Encouraging Healthy People and Happy Families, and a contributor to several other  journals, articles and publications. 
Joseph values above all else his wonderful family: his wife, Kelly and their two children,  Josiah Christopher and Joi Christina. They enjoy life together in the San Francisco Bay  Area and thank God for the blessings of life along the journey.